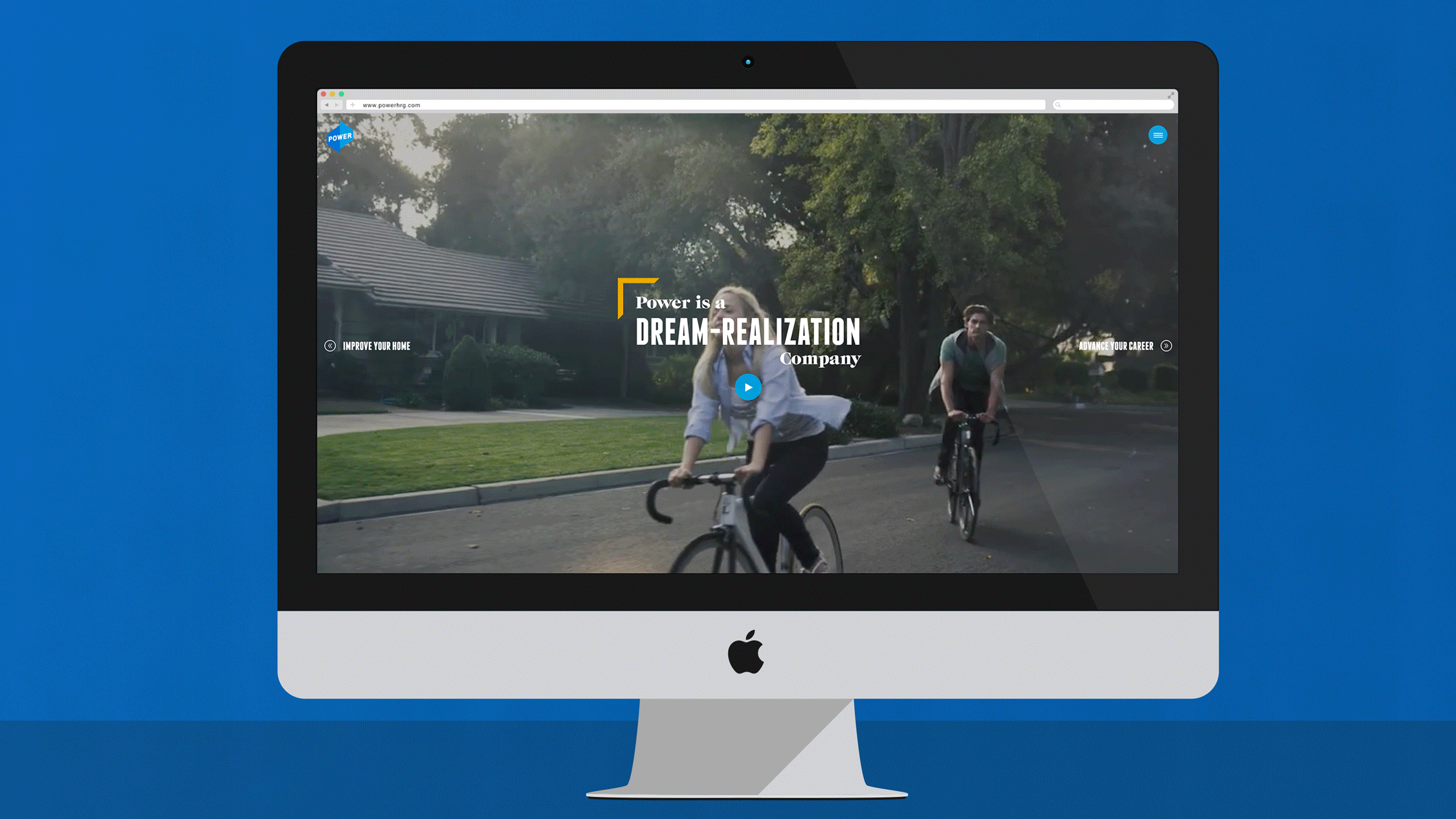 Work created at 160over90
Identity redesign and brand platform for the No.1 Best Workplace to Work for Millennials.
Through defining the Power brand, we developed a way to help people realize their dream. Power has rapidly grown to become one of the largest home remodelers in North America, with branch offices in Washington, D.C., Atlanta, Boston, Houston, Philadelphia, Chicago, and beyond. Once we helped Power define who they are as a company, and we tackled their identity overhaul to set them apart in the home improvement industry. A mark that felt strong and durable, as well as communicate that they are a technology driven company that builds better people as well as homes.
Deliverables included identity redesign, brand guidelines, marketing materials and web experience